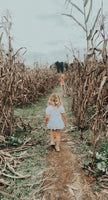 My Reason...
"Duty makes us do things well, but love makes us do them beautifully." -Phillips Brooks
My daughter has inspired me to show her what it means to have dreams and pursue them. This business is not only named after her, but inspired by her determination, spunk, and heart of gold!
Candle Sizes and Wax Melts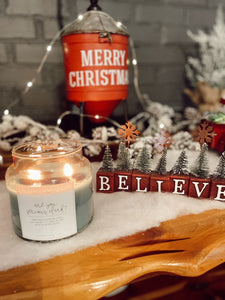 16oz Candles
These jars alone are a great décor piece to add to your home but with a burn time of over 65 hours, these are sure to fill your house with your favorite scent!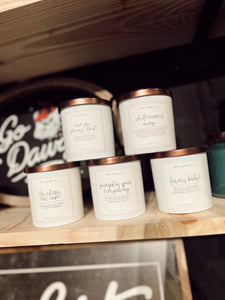 8oz Candles
These are the perfect size for a gift or the smaller rooms in your home! These are great to try out and choose what your favorite scent(s) will be!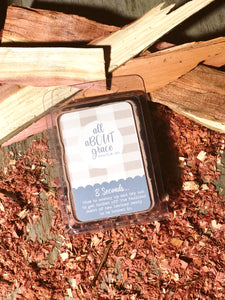 Wax Melts
Wax Melts are perfect for those who don't want to burn a candle or those who just want the extra scent throughout their home!
Featured collection
Wasted on You

Vendor

All About Grace Candle Co.

Laters Baby

Vendor

All About Grace Candle Co.

Thunder Rolls

Vendor

All About Grace Candle Co.
We Love Our Customers!
"Sweet baby cakes! This MiMi's Blueberry Yum Yum Candle is amazing! Of course I had to go back for more!"

Brittany W.
"This is the best smelling candle I've ever bought! The owner is also so sweet! I will be ordering more candles soon!"

Shelby H.
"Never going back to any other brand of candles! I couldn't wait to smell them but omg! It smells so good! I could smell them before I put them in the car!"

Anna M.